If moving SAP to the cloud is a big deal, then keeping it going is a much bigger one. A thoughtfully considered SAP management solution needs to be set in place to ensure all the moving parts move in sync. The SAP Basis/NetWeaver platform is one such solution.
SAP Basis/NetWeaver platform is a set of programs and tools that lay the technical foundation by interfacing with database (DB), operating system (OS), communication protocols and business applications (such as FI, CO and MM).
This platform, enabled by a reliable partner, functions as the backbone of your SAP administration ensuring it functions efficiently and operates smoothly.
In this post, let me walk you through how we perform SAP Basis administration at 1CloudHub. Drawn from industry best practices and our personal experience managing SAP applications for multi-national enterprises, this is a fool-proof structure to manage SAP applications on the cloud.
The 1CloudHub SAP practice offers Basis administration of the SAP application on cloud, with proactive and SAP-driven 24×7 support, across all versions of SAP from legacy R3 to the latest S/4 HANA. We take over the ownership of your application environment and do everything necessary to ensure smooth and continuous operations. This includes
SAP lifecycle management and administration;
monitoring and troubleshooting the system;
user administration and security;
patching and upgrades;
integration and
database administration.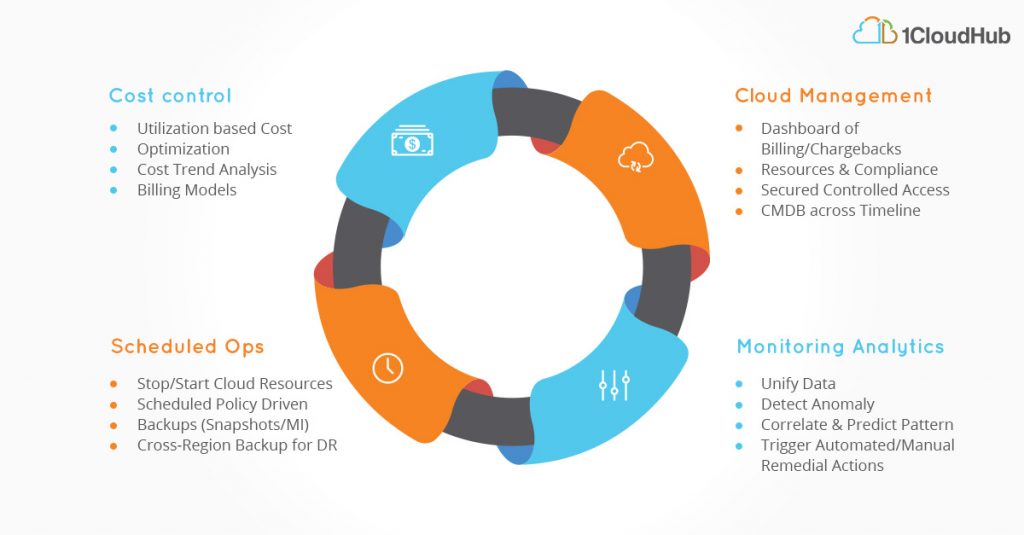 How do we go about it, you ask?
We begin by identifying critical business processes supported by SAP. We identify key components of infrastructure and application services, monitor key metrics for availability and utilization, and specify alerts for availability and utilization thresholds.
Post that, we manage incidents as per SLA, share findings and inputs for problem management, if any. We regularly coordinate with the cloud principal — AWS, Azure, or GCP — and on-prem teams for resolution of incidents.
We proactively identify points of failure, as well as develop, validate and time standard operation procedures for failure recovery.
In summary, this covers application management, security management, backup management and data management. All these are achieved through incident, change and problem management. We leverage SAP solution manager for monitoring and setting up alerts for the entire SAP landscape/solution.
Periodic reports and reviews
Based on consumption, we send regular reports with recommendations for cost and performance optimisation. We work closely with the teams and conduct quarterly business reviews to ensure goals are met, and course corrections are made as necessary.
1CloudHub's SAP practice is run by a team of highly skilled technologists and analysts who work rigorously to make the application function at its best capacity, for you. We enable you to focus on your business without a dot of worry, while we focus on improving availability, ensuring performance, monitoring utilization, maintaining security posture, thus enabling continuity of business services.
Sounds useful? Speak to our cloud consultant today.