AZURE /AWS /GCP SOLUTION ARCHITECT
We are looking for an Azure/AWS/GCP Solution Architect who has 8-12 years' experience in the Infra domain, of which 4+ years' experience as a Cloud Infrastructure Professional, with a focus on Azure or AWS or GCP cloud, server, storage, and networking.
Position
AZURE /AWS /GCP SOLUTION ARCHITECT
Experience
8-12 years' experience in Infra domain of which 4+ years' experience as a Cloud Infrastructure Professional, with focus on Azure /AWS /GCP cloud, server, storage, and networking.
Key Responsibility
Demonstrate technical cloud architectural knowledge while contributing to the design of cloud infrastructures.
Delivery of customer

Cloud Strategies

aligned with customers' business objectives and with a focus on

Cloud Migrations

.
Design of clients' cloud environments with a focus on AZURE /AWS /GCP
Undertake customer delivery engagements related to cloud architecture with a specific focus on AZURE or AWS or GCP Cloud Migrations.

Provide

leadership in infrastructure migration methodologies and techniques, including mass application movements into the cloud.
Azure/AWS/GCP implementation in large regulated enterprise environments.
Produce design documents to effectively hand over infrastructure architectures to operations teams for successful systems engineering and implementation.
Nurture

Cloud

computing expertise internally and externally to drive cloud adoption.
Work closely with the delivery team to provide input on industry trends to tailor our delivery offerings to
Design/Recommend Disaster Recovery Models
Understand enterprise customers' technical requirements and collaborate closely with internal development teams to guide the direction of our solution for our enterprise customer eco-system.
Provide SME level-consultation with the project team/NOC team to identify server level issues.
Leads or participates in the successful delivery of complex customer IT infrastructure projects, from planning, design, to implementation.
Work closely with customer teams and 1CH account teams across the globe.
Continuously focus on project delivery excellence and a high level of customer satisfaction.
Build a tight working relationship with

Cloud

delivery teams.
Technical Skills Required
Cloud architecture and migration skills and experience based on AWS/AZURE/GCP
8-12 years' experience in

Infra

domain, including 4+ years' experience as a Cloud Infrastructure Professional, with a focus on Azure or AWS or GCP cloud, server, storage, and networking

AZURE CERTIFIED SOLUTION ARCHITECT / AWS CERTIFIED SOLUTIONS

ARCHITECT – PROFESSIONAL / GOOGLE CERTIFIED PROFESSIONAL

Strong understanding of industry standards and best practices for IT Infrastructures, keeping current with industry trends and emerging technologies and providing guidance and direction to customers and project teams.

Strong

understanding across

Cloud

and infrastructure components (server, storage, network, data, and applications) to deliver end-to-end

Cloud Infrastructure

architectures and designs.
Scripting languages

–

Python

&

Powershell

& Automation

experience are mandated.

Must

be well versed in and have experience with IT policies and procedures and technology standards.
Excellent communication and interpersonal skills.
Flexibility to learn and adapt to other cloud technologies like GCP is a must.
Preferred Skills
Strong customer-interaction skills and architectural abilities
Strong written, verbal and chalk board skills
Ability to work with team members from around the globe /experience working with offshore models
Experience in enterprise applications, solutions, and data center infrastructure
Understand and articulate the technical merits and value of data center virtualization.
Proven ability to document appropriate technical information to serve as a basis for training, technical operations runbooks, and knowledge objects.
Location
Chennai, Tamil Nadu, India
Email to recruitment@1cloudhub.com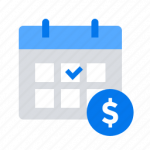 COMPETITIVE SALARY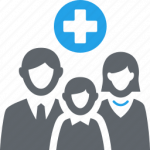 HEALTH INSURANCE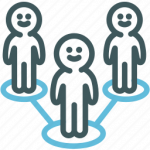 FUN TEAM